My mom came out and did a photoshoot with Tessa and I! I think they turned out really well, if I do say so myself. The reason behind the photoshoot is that I wanted to get some pictures for Dressember. I have been participating in Dressember 2016, which is where women all around the world are wearing a dress every day of December to raise money through donations to help stop human trafficking. I was hesitant about wearing a dress every day, but it was worth it. It was for a good cause and the month's nearly over now! Well, part of Dressember is #youcandoanythinginadress So I rode Tess Mess to prove that you can ride horse in a dress! It was a lot harder than pants but can be done
Anyways, thought I'd share a few of these pictures. I was severely limited with what I shared with you since I don't want pictures of my face online. And that takes out all my favorite pics from the photoshoot. We got some really cool ones! But these are the only ones I feel comfortable sharing, so enjoy!
Horsie hugs are the best hugs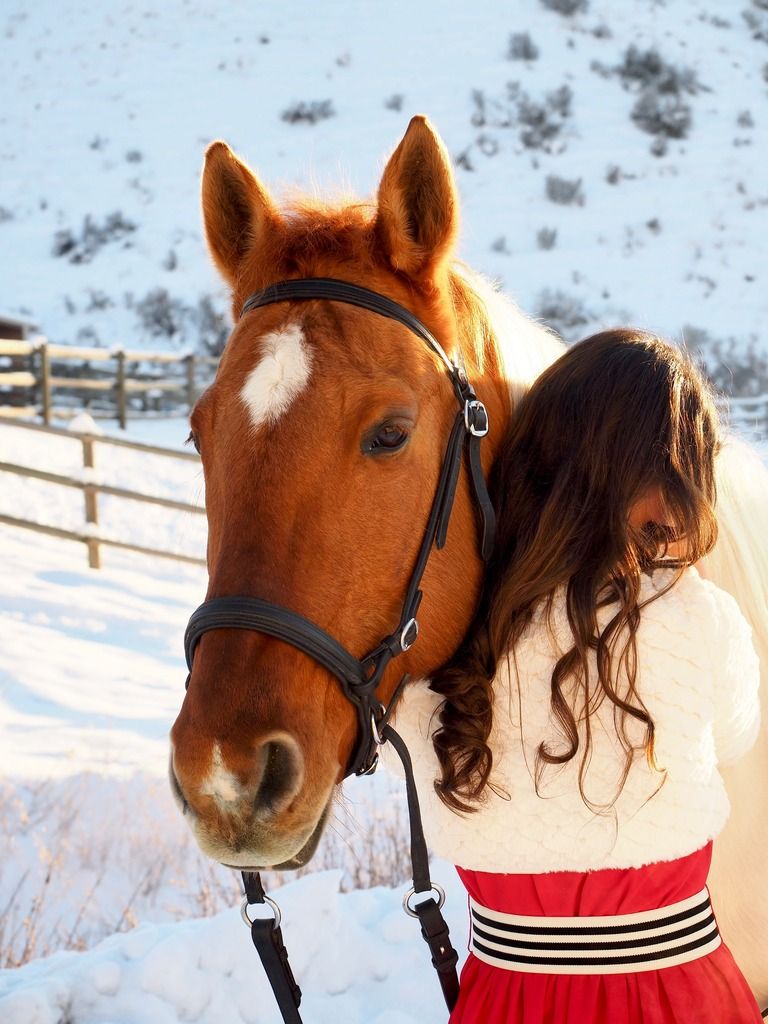 Horsie kisses are pretty darn great too!
Tess also gave me a great big kiss on the face, but can't show that pic to you since, well, you can see my face haha.
I love this one...it feels so dramatic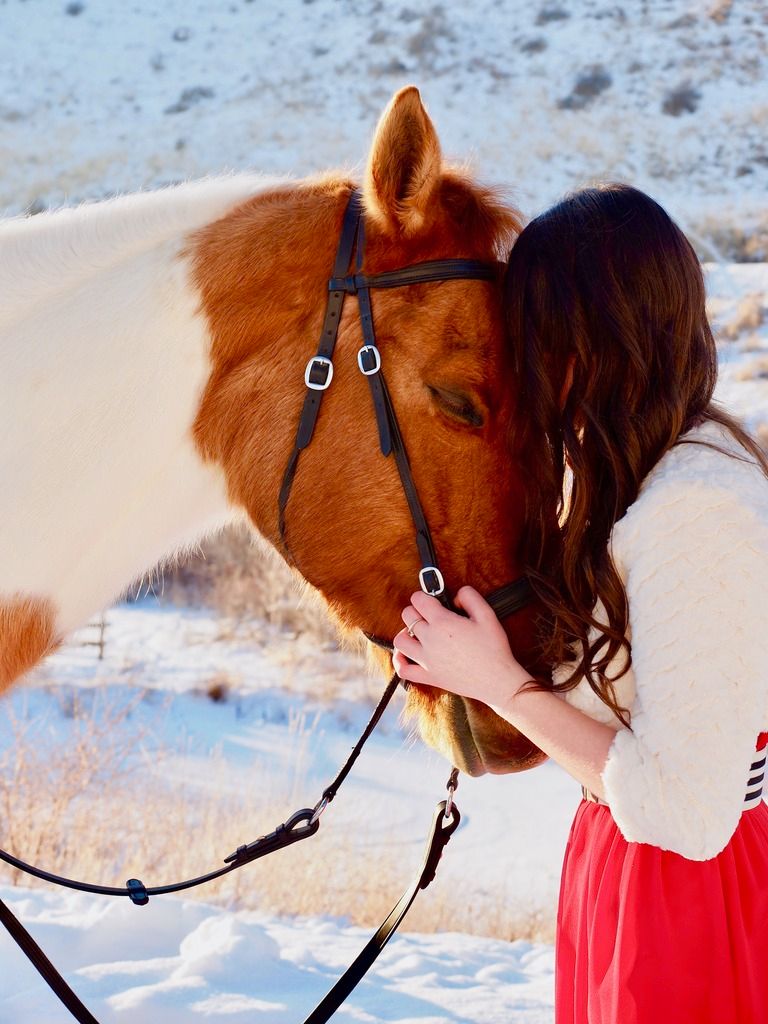 And the only riding picture where you can't see my face. I was able to trot bareback- in a dress- where the snow was plowed but still safe to ride on. This picture was in deeper snow so I only walked.
__________________
"For what does it profit a man to gain the world and forfeit his soul?" ~Mark 8:36
PM me if you want a custom art piece of your Budgie done!
I also have animal cards (including Budgies) for sale here https://www.etsy.com/shop/KatzArtKreations?ref=hdr_shop_menu