Today (March 8) is Griffin's 3rd birthday
. He is a mature male Ruppell's Parrot in full adult color.
This morning, his bff Raven invited Griffin to breakfast at his house... then Raven started feeding him (yuck, Griffin can eat just fine on his own lol)
. Then Raven started preening him. Griffin sure is lucky to have such a good friend!
Look at Griffin's face, LOL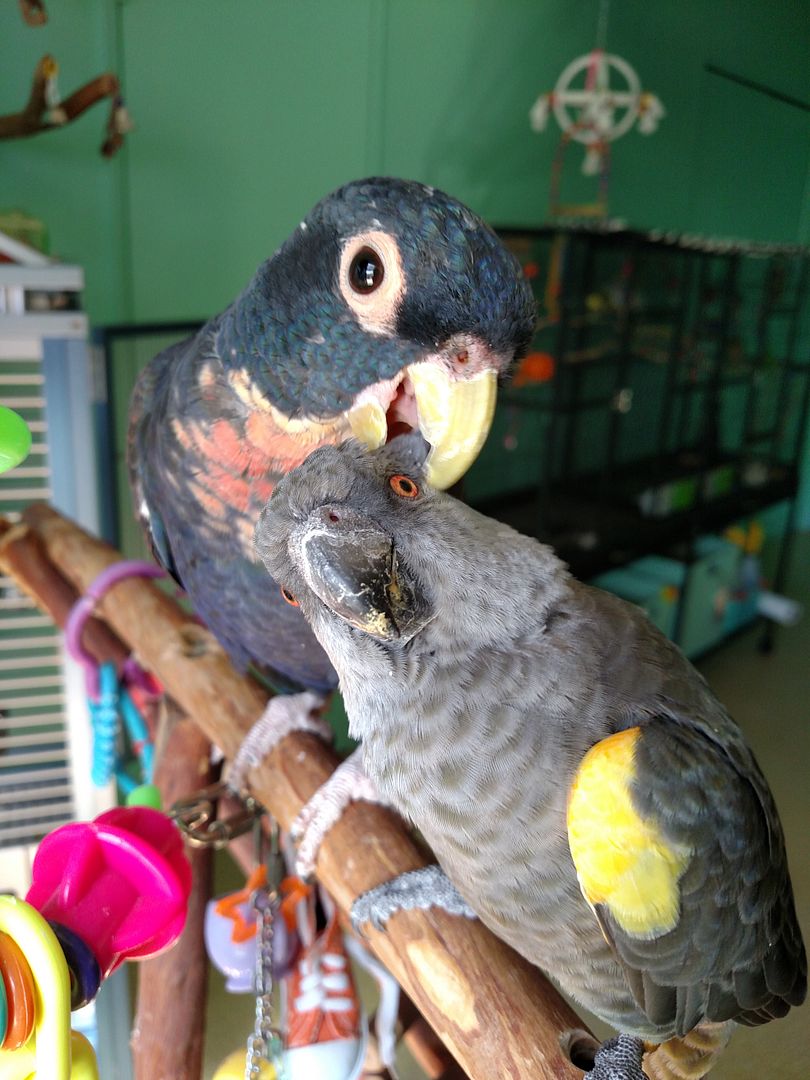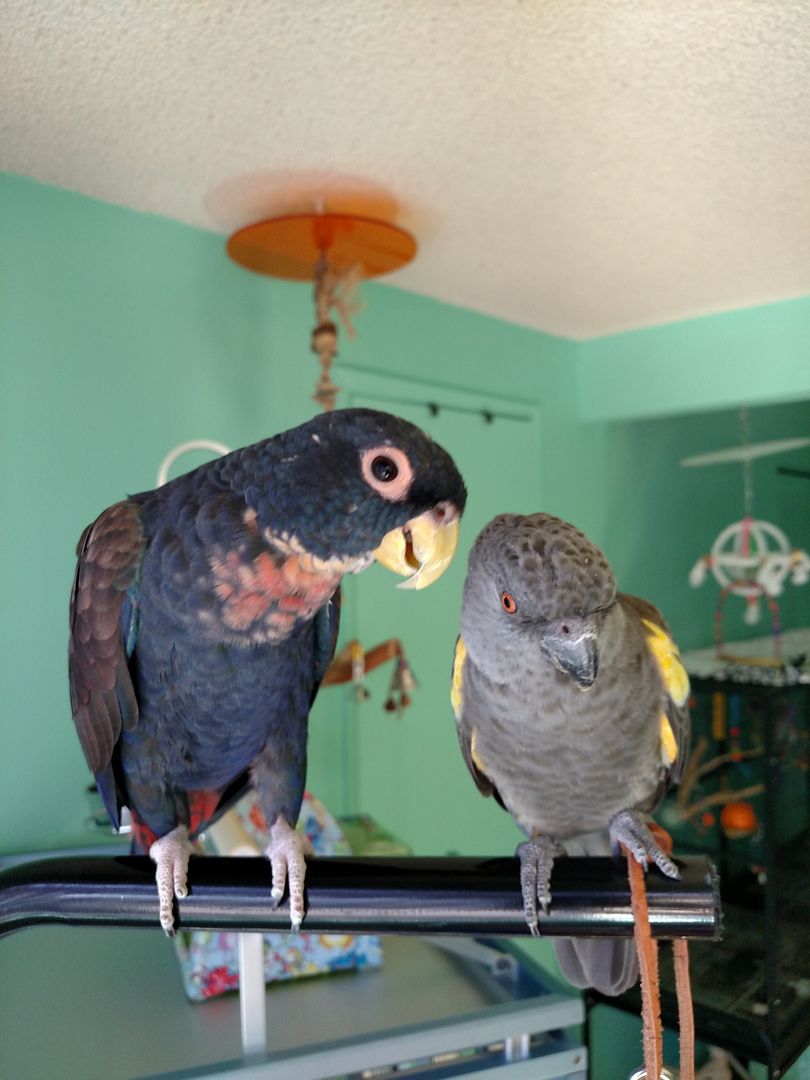 Today also marks one of the FIRST times ever where Griffin has felt comfortable with me to step up without having to have a seed first! He usually will bite unless I have a seed. He is a little more on the wild side than my other parrots. We have come a long way with trust and bonding, but as anyone knows that has been through it, it does take a consistent long time.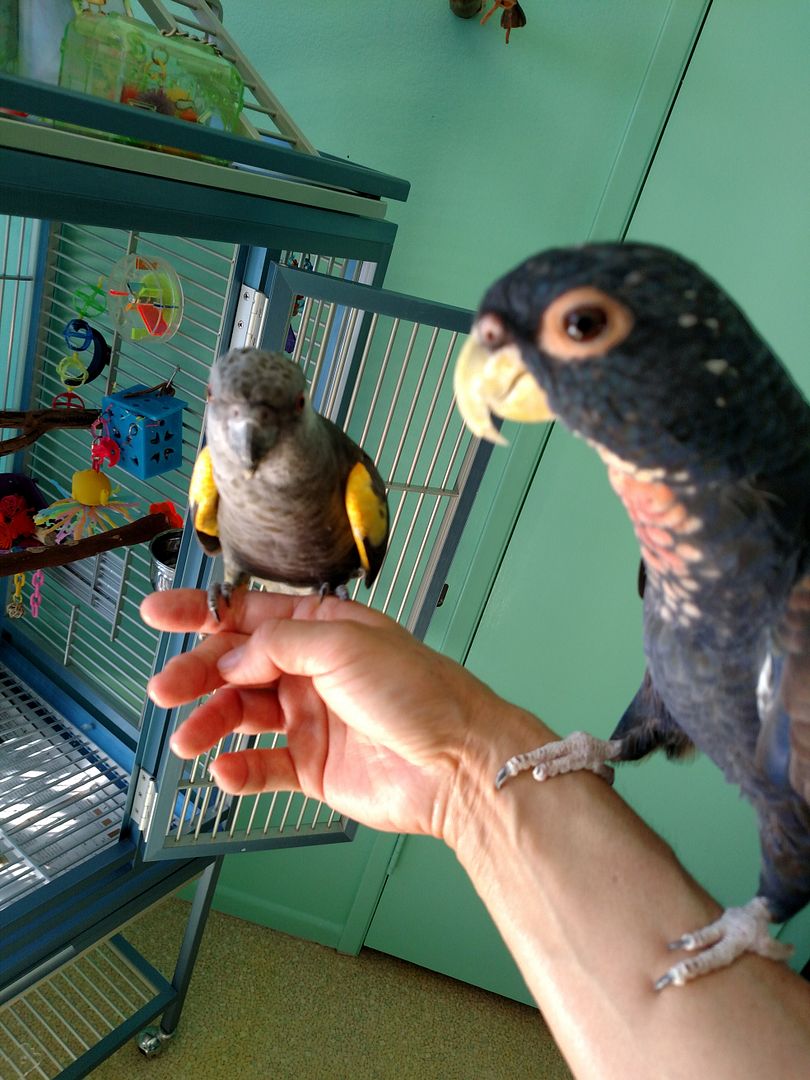 Ps.... You can visit this thread
It's someone's BIRTHDAY!
to see Mink's birthday yesterday!