01-28-2014, 07:18 PM
Member of the Month March 2011

State:
Creating And Editing Clickable Text Links
---
Clickable links are a great way to suggest another site or article to members with more detail than just the link itself


How can you make one, or edit its color size etc? You will find the answers below



1# Start by writing whatever you would like the link to say:





2# Then highlight the text:





3# Once you have your text highlighted, click on the "link" button highlighted in red below:





4# A box will then pop up for you to insert the page you would like to link. Copy the url of the website into this box.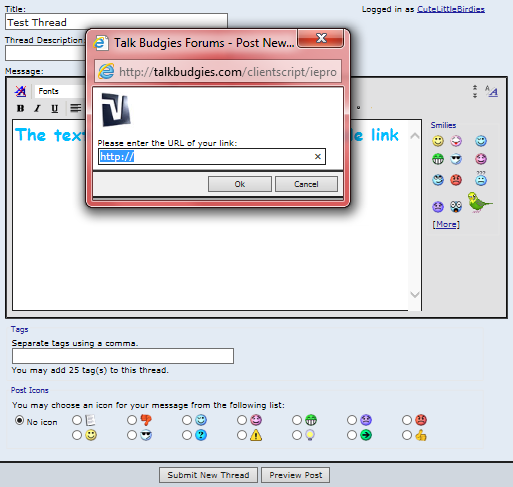 5# Here I am using the Talk Budgies home page as my URL example. After adding the URL, click the ok button:





6# Your URL and the needed information will automatically be added around your text like this: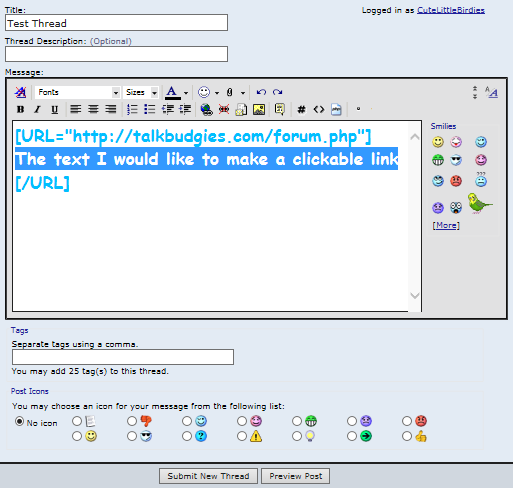 7# Highlighted here is the URL you are linking: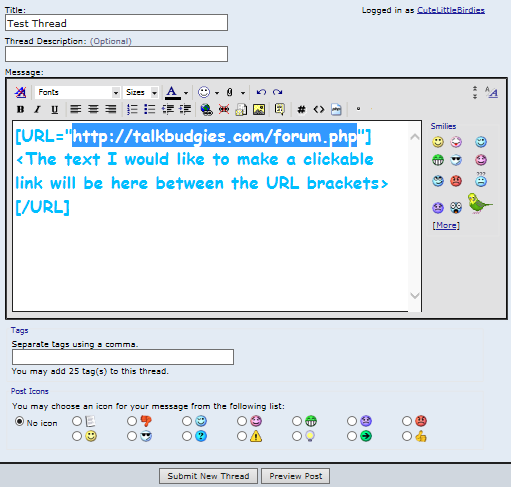 8# And between these brackets will be your text:





9# Now click the "preview post" button to see if your link is working properly: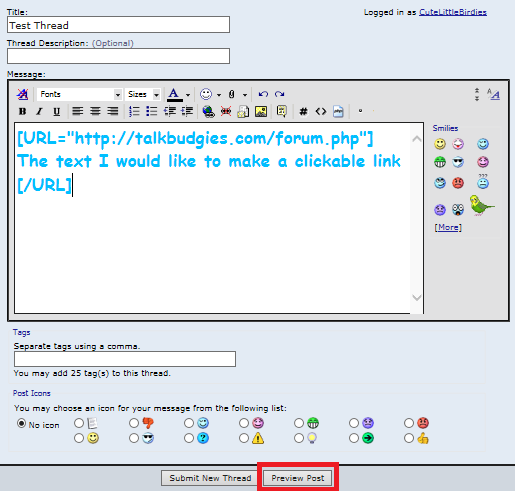 10# An active link!






11# You can edit the appearance of the link at this time as well. To edit the color of the link for example, simply highlight the text again and then select the color you would like the link to be with the highlighted button. The color will then be added for you:





12# A clickable red link!





You can edit any other details from here as well by highlighting the text, and then selecting the appropriate button