Using the Gallery
If you've admired the lovely photos that appear at the top of the forum main page then perhaps you want to add your own photos to the Talk Budgies gallery.
To enter the gallery click the Budgie Gallery link at the top of the page.
This will take you to the gallery home page where you can browse through countless photos that other members have uploaded. OR you can add your own photos!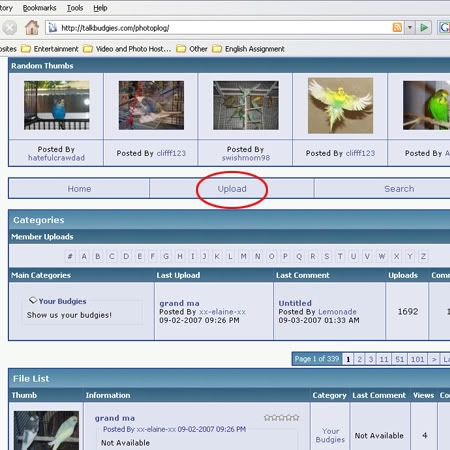 To do this you want to click "Upload"
On the next screen you want to click Browse.
This will allow you to locate the photo you want to upload on your computer. Once you have done this click Open.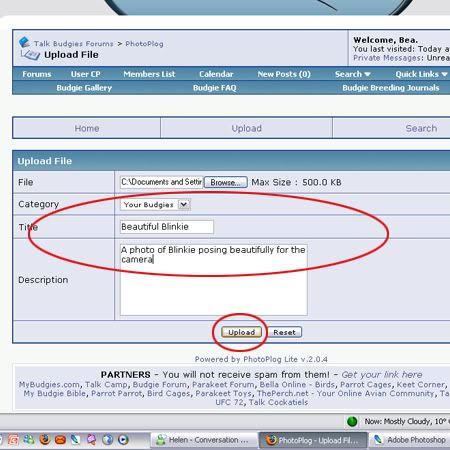 Finally you want to put the Category to Your Flock, enter a name for your photo and (this is optional) describe your photo. Once you've done this click Upload.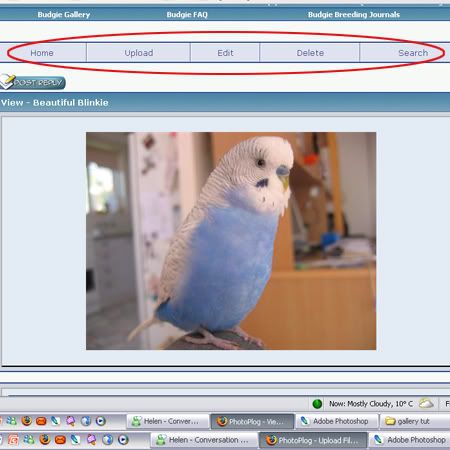 And that's it! You're photo is now in the gallery. You can edit the name or remove your photo from the gallery by using the Edit and Delete buttons, or you can search the gallery using the Search button.