Hmm, I don' know how to answer that.
Well, if the tree is indoor, there isn't a big chance of it catching insects. It may be better to get a tree that doesn't have any fruits, as those tend to attract them. As long as there aren't any toxic materials on the tree, and that the tree itself doesn't have toxic parts, I doubt that the birds will become ill from it.
In my house, we do have a large jade plant which looks pretty much like a mini tree. It's an indoor plant and the budgies LOVE playing in the branches. It's not toxic to them, and they are able to nip and bite at the branches as well as the petals/leaves.
It's not clear, but in this old photo you can see the jade tree in the background with other plants. (The set up has been changed and the cacti were moved elsewhere when the budgies took an interest in the jade, this picture is quite old).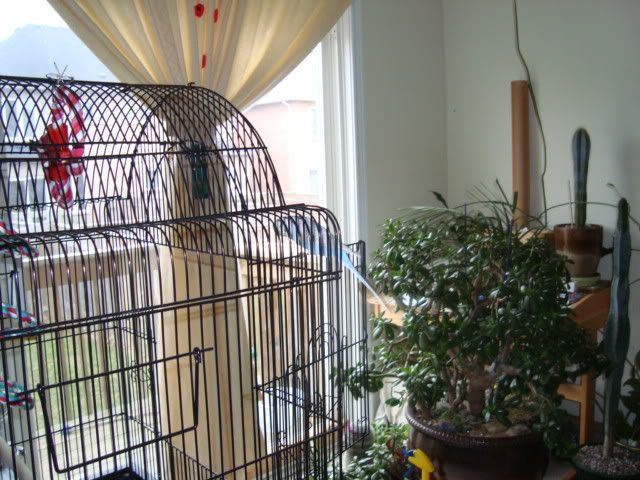 We've never had an issue with it catching insects, although it has been brought outside for some sun before in the summer.