01-08-2017, 10:27 AM
I caught him doing it!
---
I FINALLY caught Lemon doing the little eagle trick I taught him and Sam to do on video! He also tried to fly off onto the table which is why I said "No" in the video. I know when he ducks that head he's gonna jump or flap his wings and 99% of the time it's jumping. At the end, he just hopped down onto the end of the arm of the couch.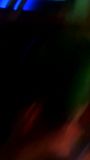 Lemon the green and yellow bald eagle