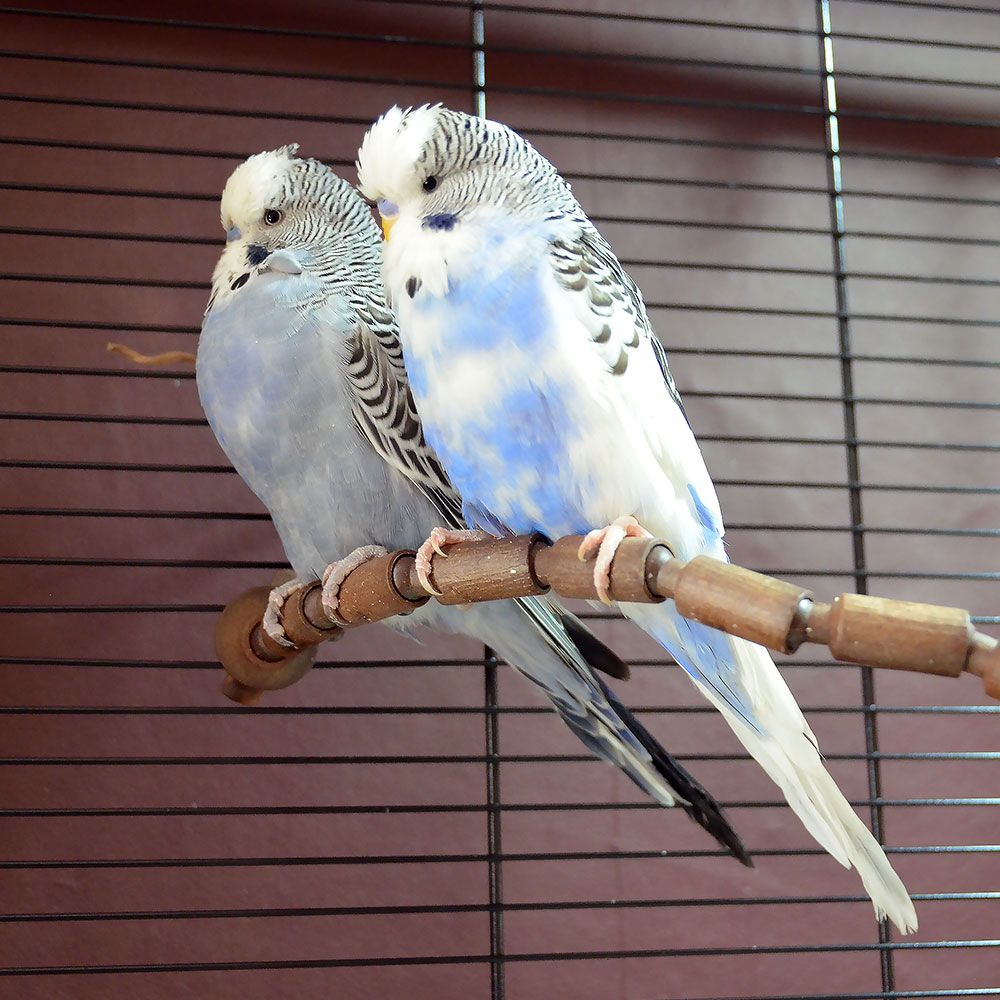 Malvolio (back) and Mercutio (foreground) have been with us just over two weeks now, and we've been taking it cautiously with our training, making sure they're settled.
At the moment, they are both eating millet out of our hands. They're both happy to stretch across fingertips to get the (wonderful, heavenly) millet, and Mal, who is about five months old now, is quite happy to stand on my hand so he can bury his face in the seed.
Mercutio, at about 4 months old, does not really like the notion of hands. He will eat from them, fair enough, but perhaps because he can't fly due to a heavy wing clip from his breeder (not at my request) he will NOT stand on my hand to eat, choosing instead to stretch as far as he can to get the seed, or sit in a fluffy huff if my hand is out of his reach while Mal gorges himself silly.
I'm hoping that Merc will grow more confident with my hand with time, perhaps following Mal's lead.
At the moment, I wouldn't say they're 100% confident about my presence yet. They tend to stop singing when anyone first enters the room and they still shuffle away when I put my hand in the cage.
Merc is definitely less confident than Mal, and tends to go and cling to the upper corner of the cage until he can be sure it's safe. Because of that, we're halting the training progress at this point for a bit. Doing a lot of reading in a calm voice, putting hands in and around the cage. Sitting next to the cage etc.
Wish us luck! Once we're all happy, we'll move on to stepping up!