Some new photos of the boys.
Bought this 'pick 'n' fly' as a treat. It's a mix of different grasses & cereals & I thought it a bit of a change from millet. They both love it but Syd is definitely the more food-oriented (ok, greedy) of the two.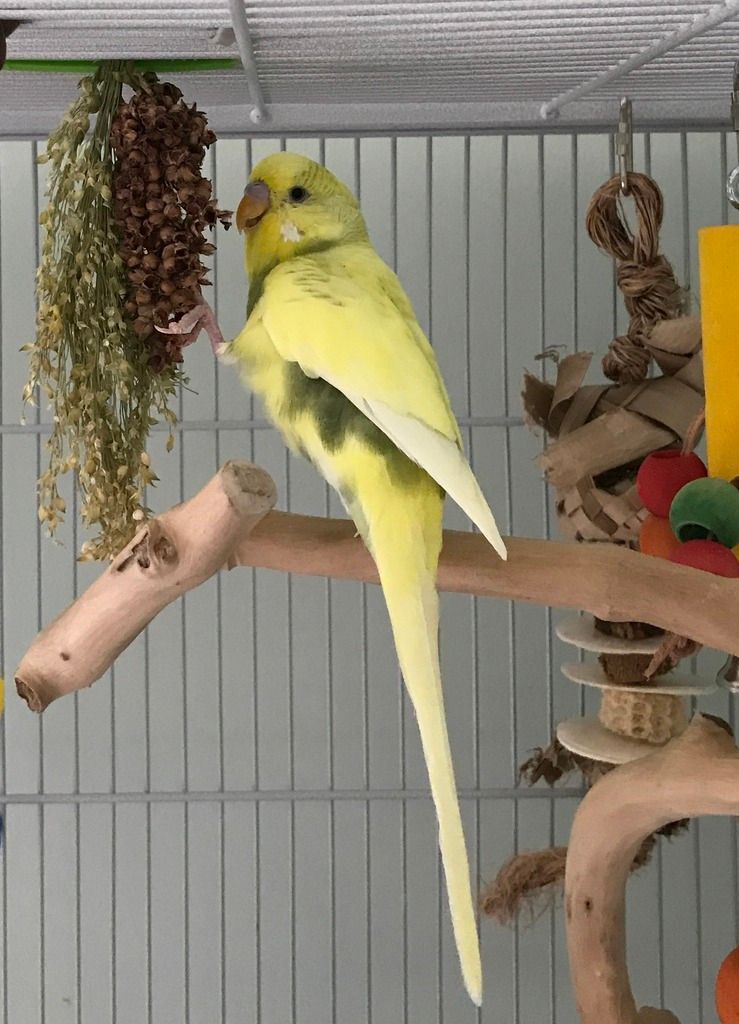 Bondi, doing his Taylor Swift impersonation- "Shake it off, shake it off!"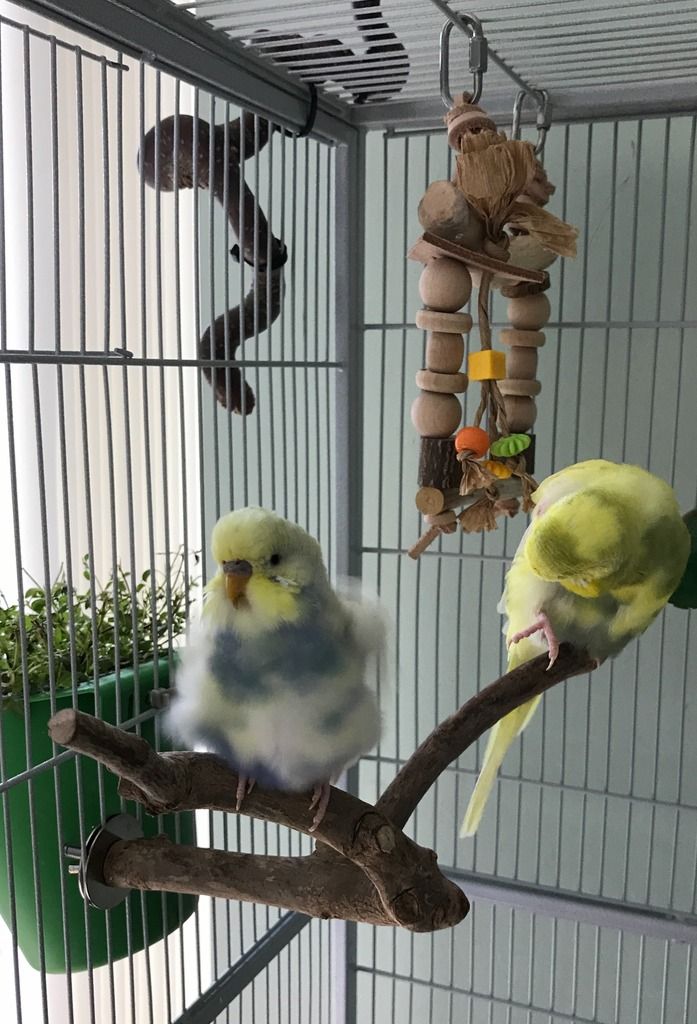 Watching a bit of budgie TV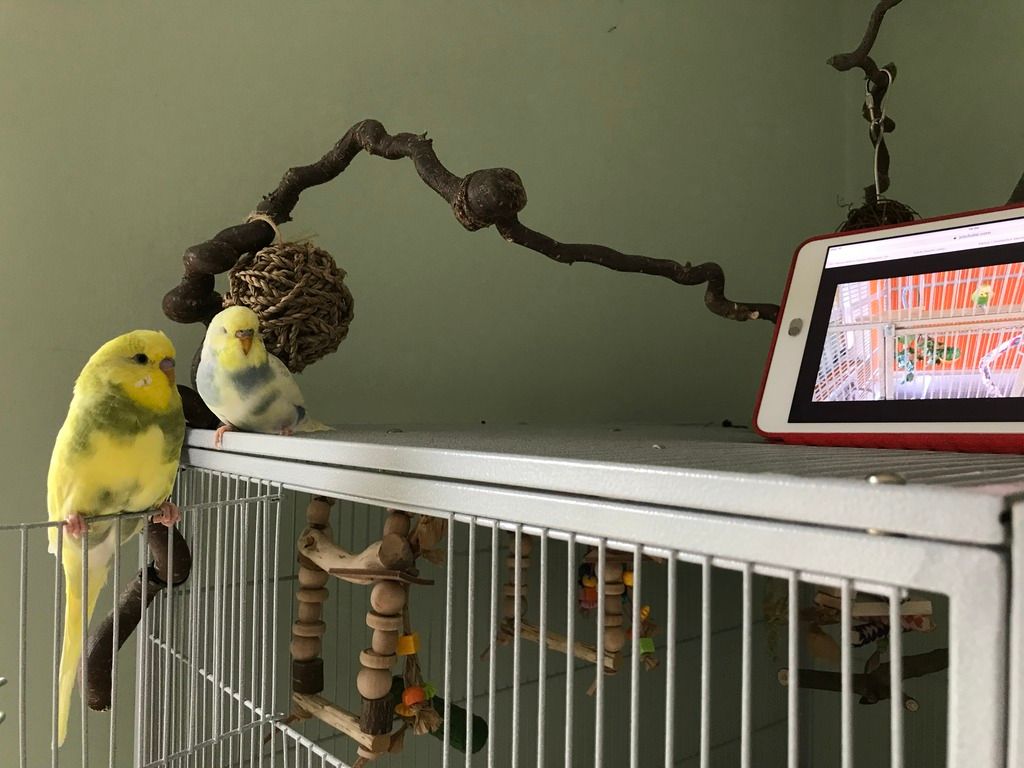 Perfecting his ballet pointe work.
Beautiful eyes.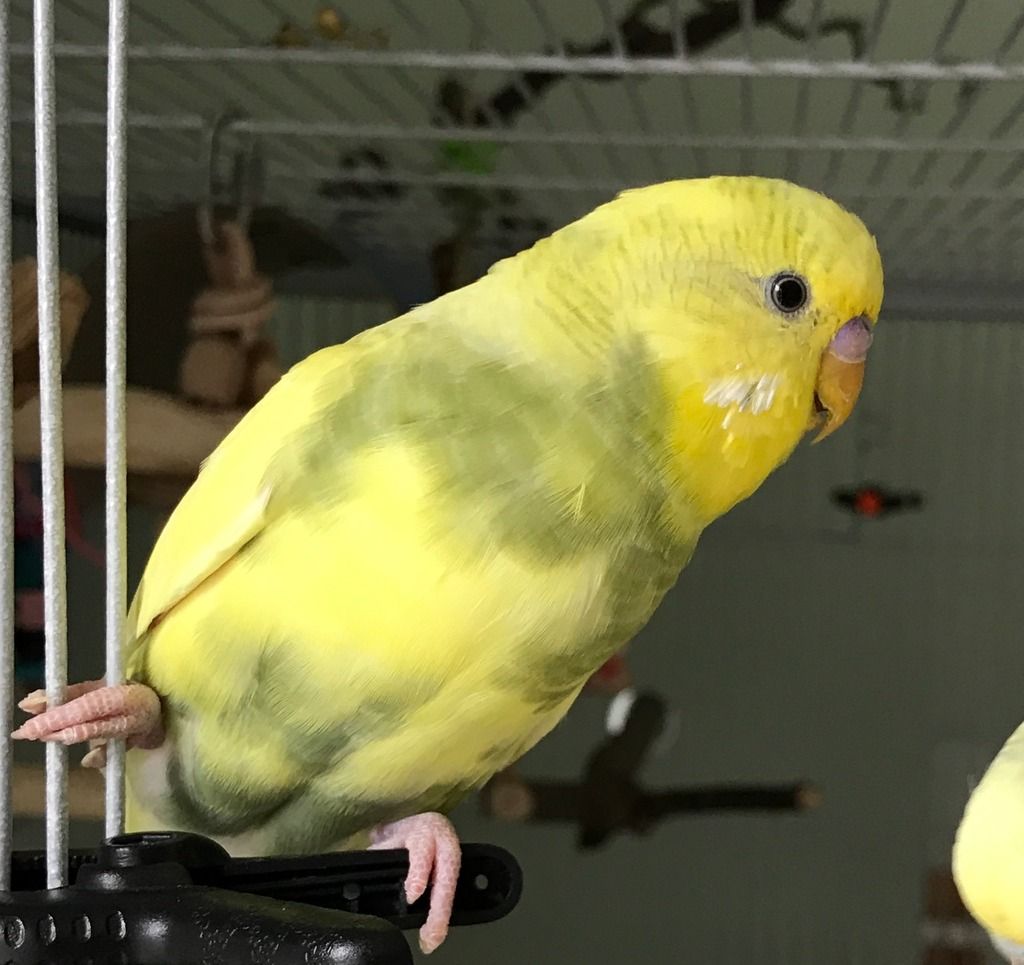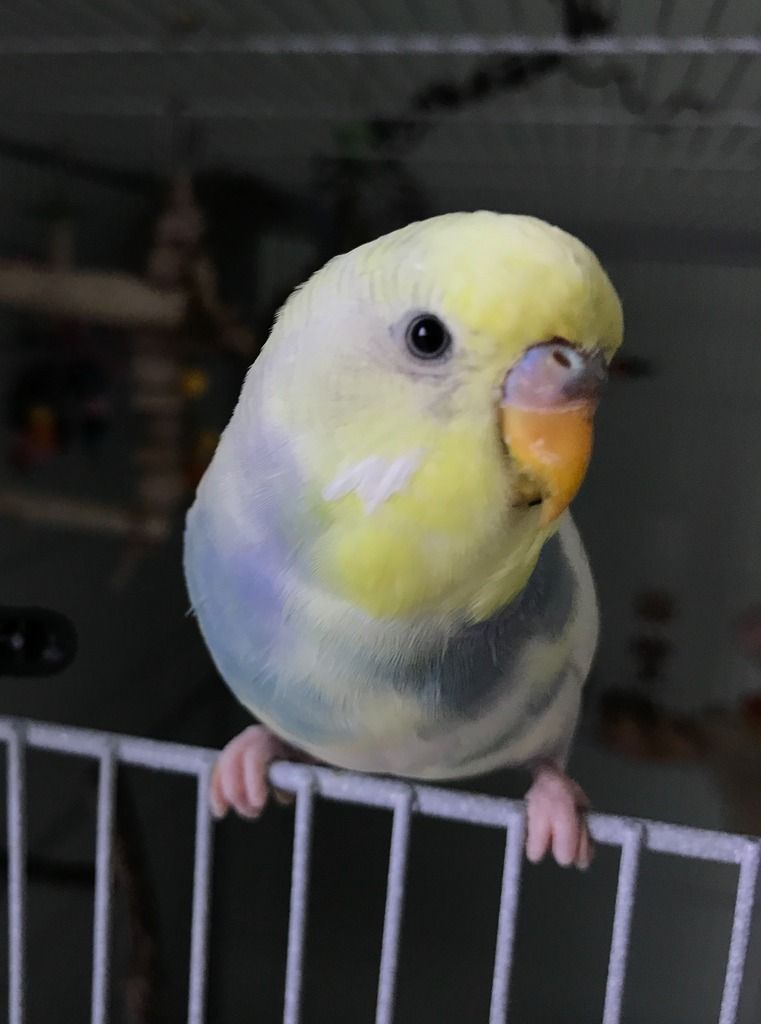 Mint is almost as yummy as millet
Enjoying their new shredder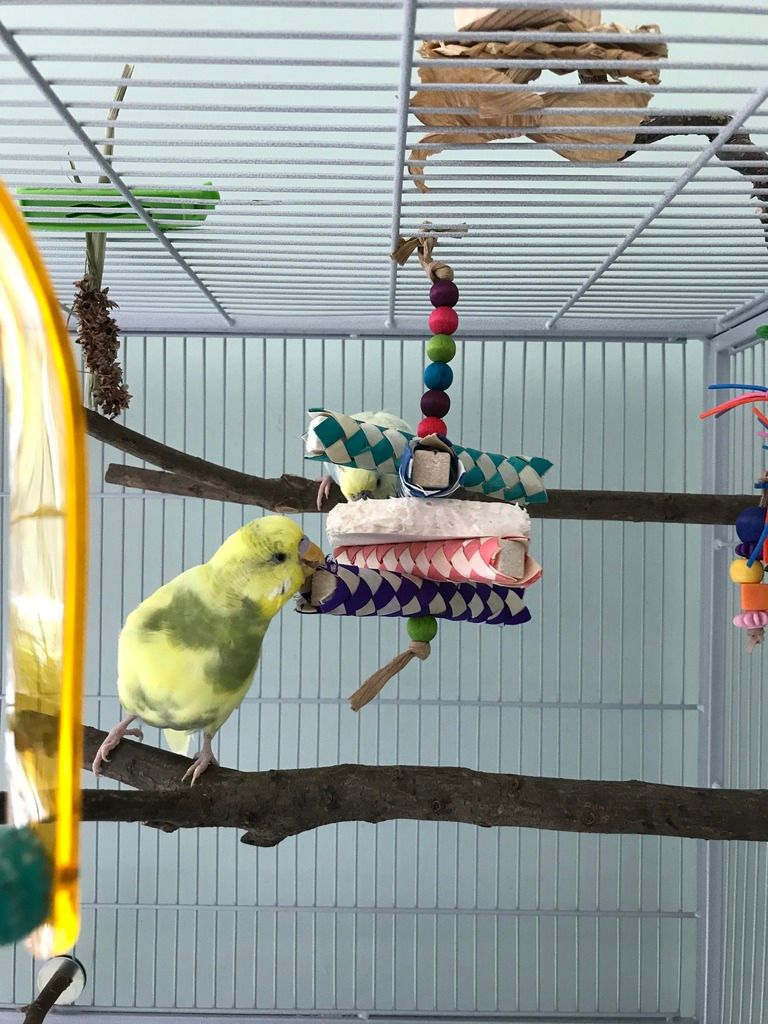 I've decided that I love kebabs! This is a big help in avoiding the entire contents of their veggie bowl being dropped through the grate in the first hour.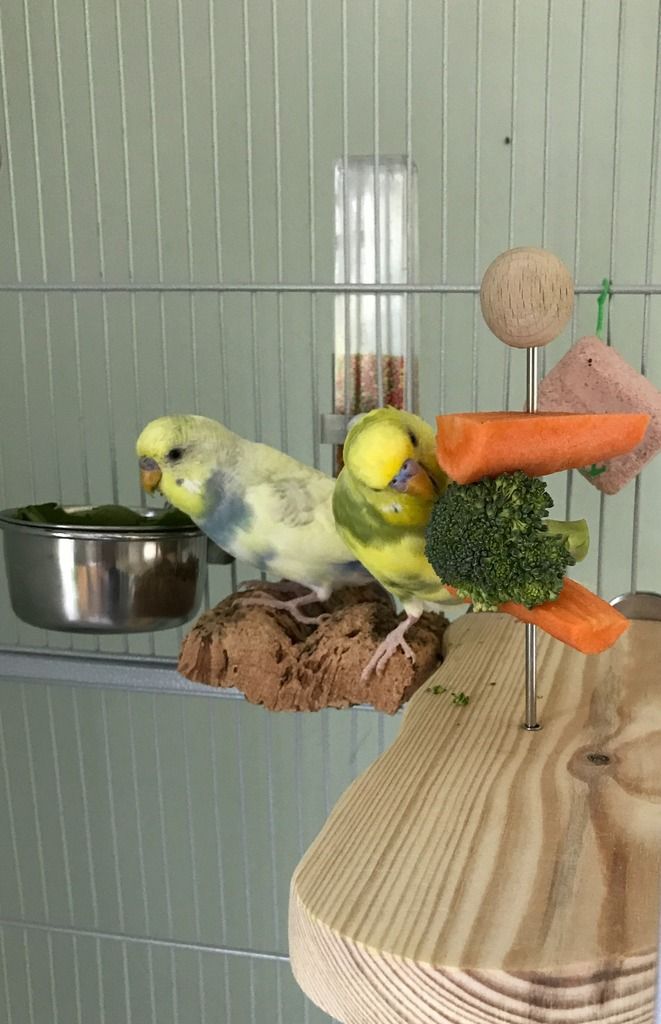 Finally realising that it's not just a paddling pool, and they can splash around to wet other areas too.