I'd posted a separate thread to check that I was cleaning some twisted hazel branches from my garden correctly (Thanks Faerybee), as I hoped to create a play area for the top of the boys cage and for a perch above the travel cage so that they could fly between them.
Here's the result:
Side view of the cage top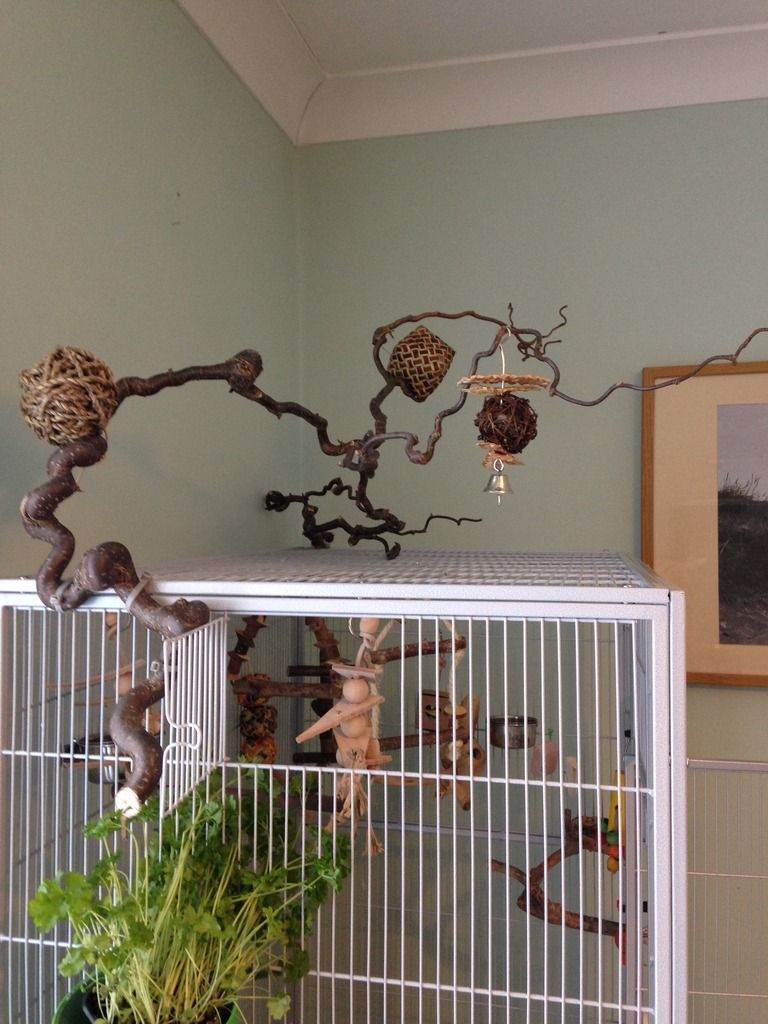 Front view of the cage top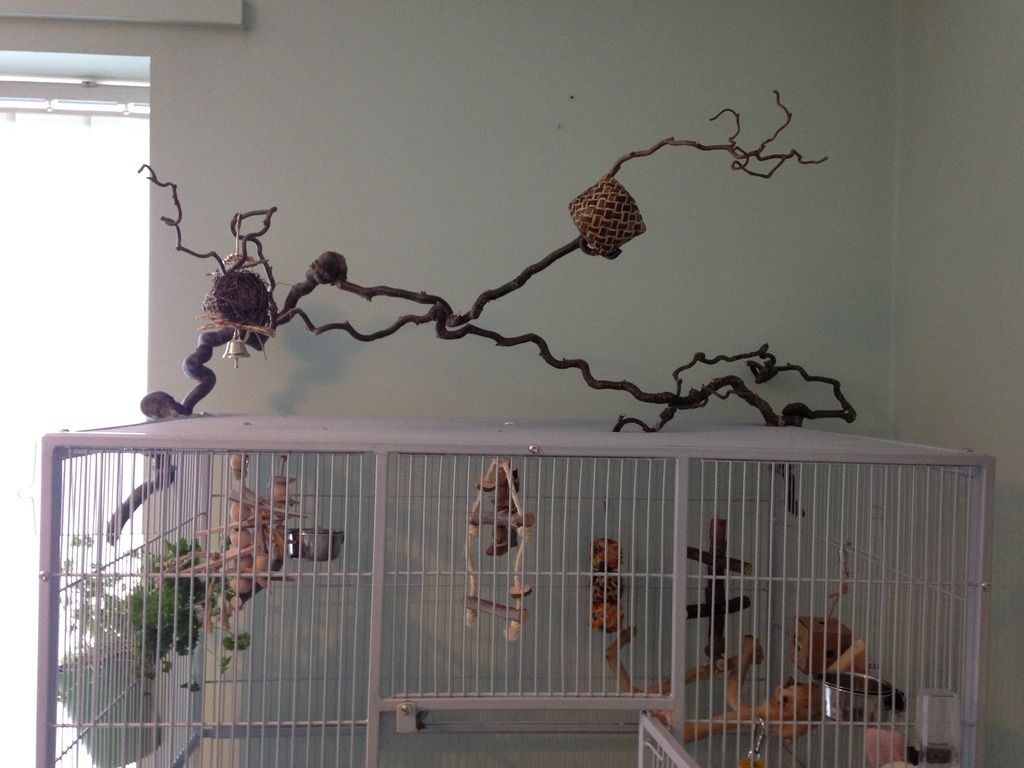 The top of their travel cage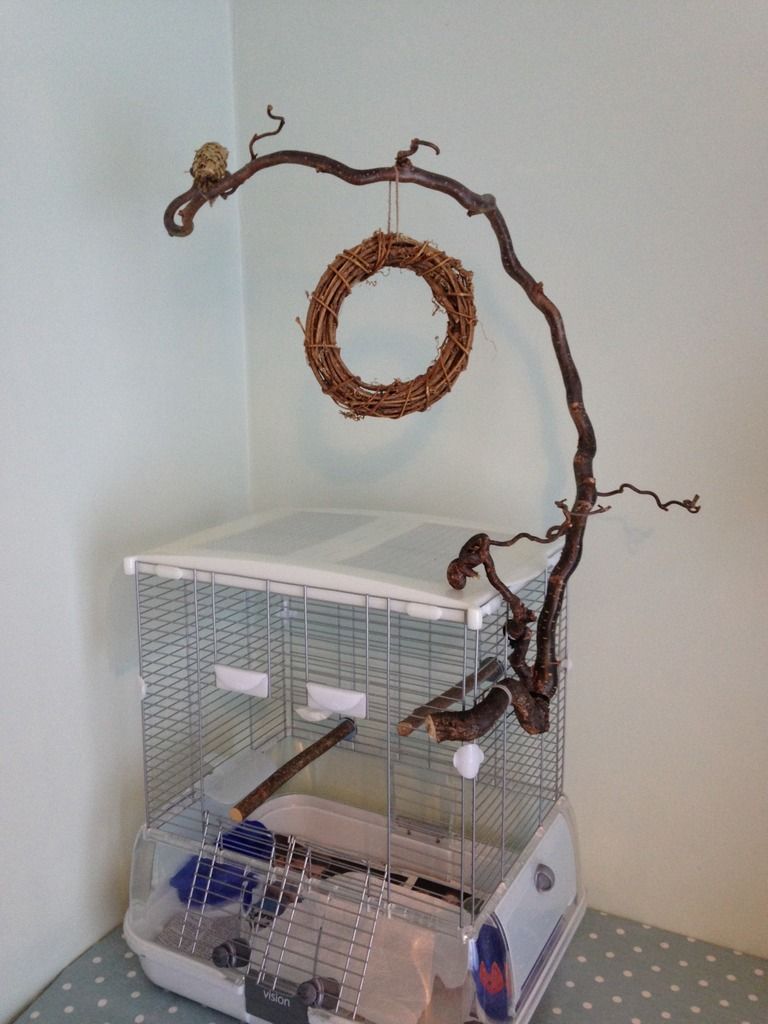 And a panoramic view of their small room
I just used cable ties to attach them and they feel really secure but hopefully will still have a bit of a bounce there when they land. Spent under £12 on the accessories and I'm really pleased with the result....
....And yet this is where they've decided to play today!