Well, my pair have finally decided that it's worth exploring the room beyond the rope perch outside the cage door!
Up until today, they've either just happily hopped between the cage and the rope perch or had a frantic fly around the room, managed to get between the blinds and the window and then tried to get back inside the cage asap.
But today
they actually seemed to enjoy being out!
"I think I'll just do a bit of sunbathing here."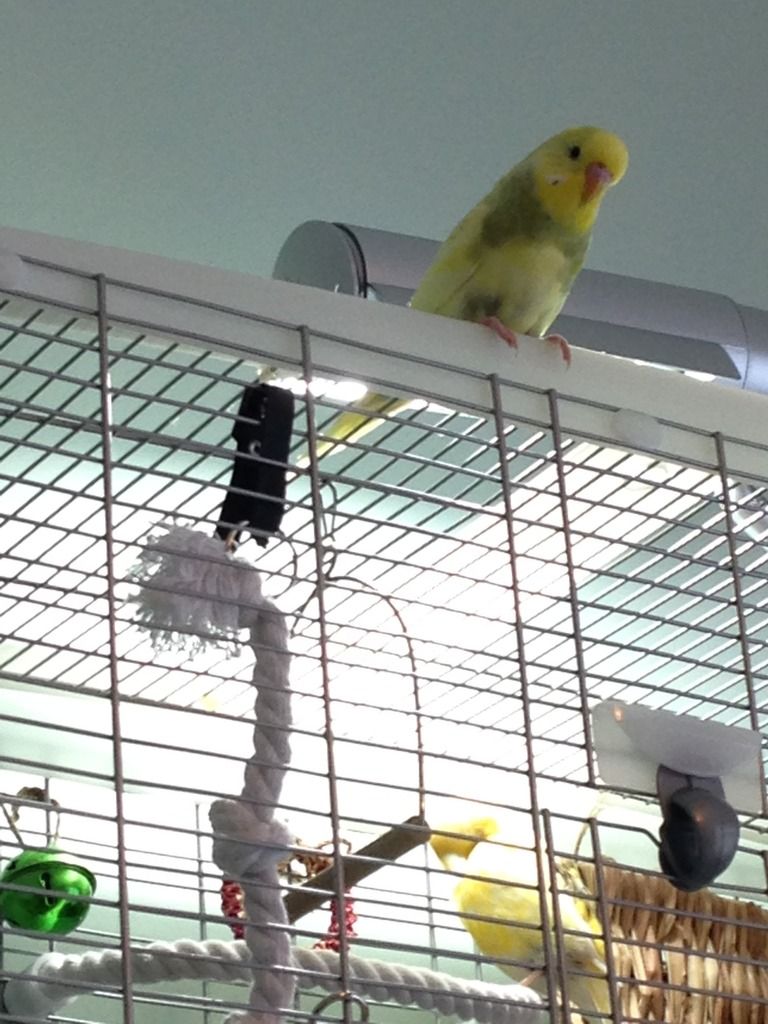 "Hey, didn't this boing used to be inside your cage?"
"The canary still has some basil left, I guess she doesn't shred it all within 30mins like we do! I might have a little snack here."
"I'm going back now, are you?"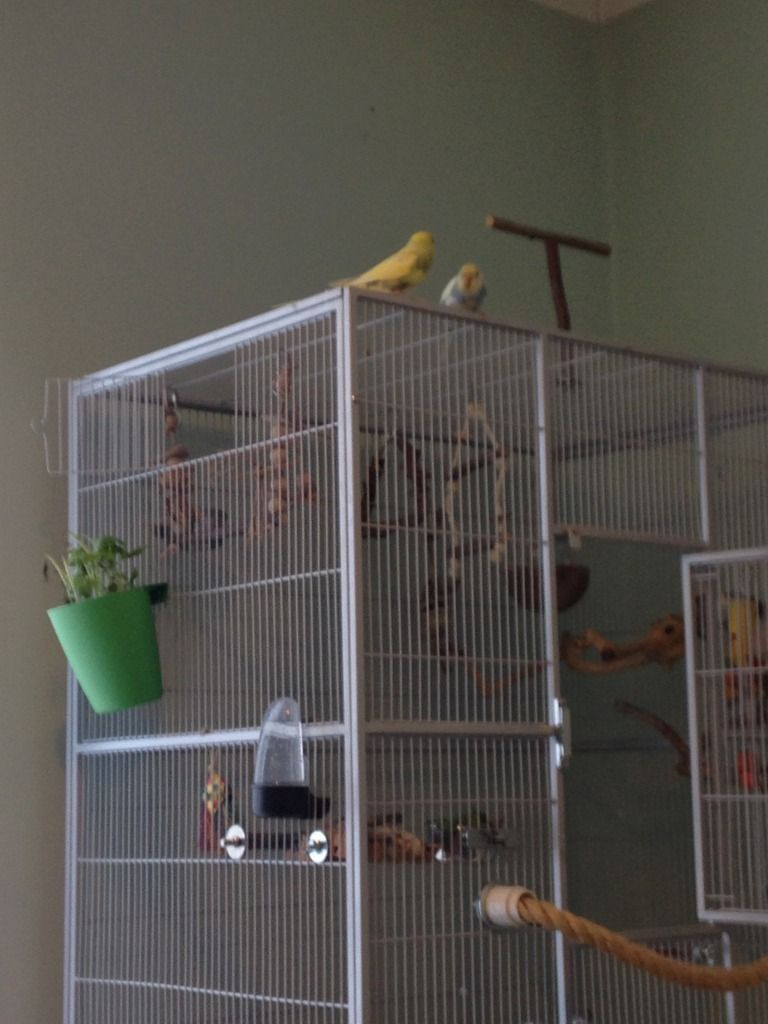 "Yep! Race you"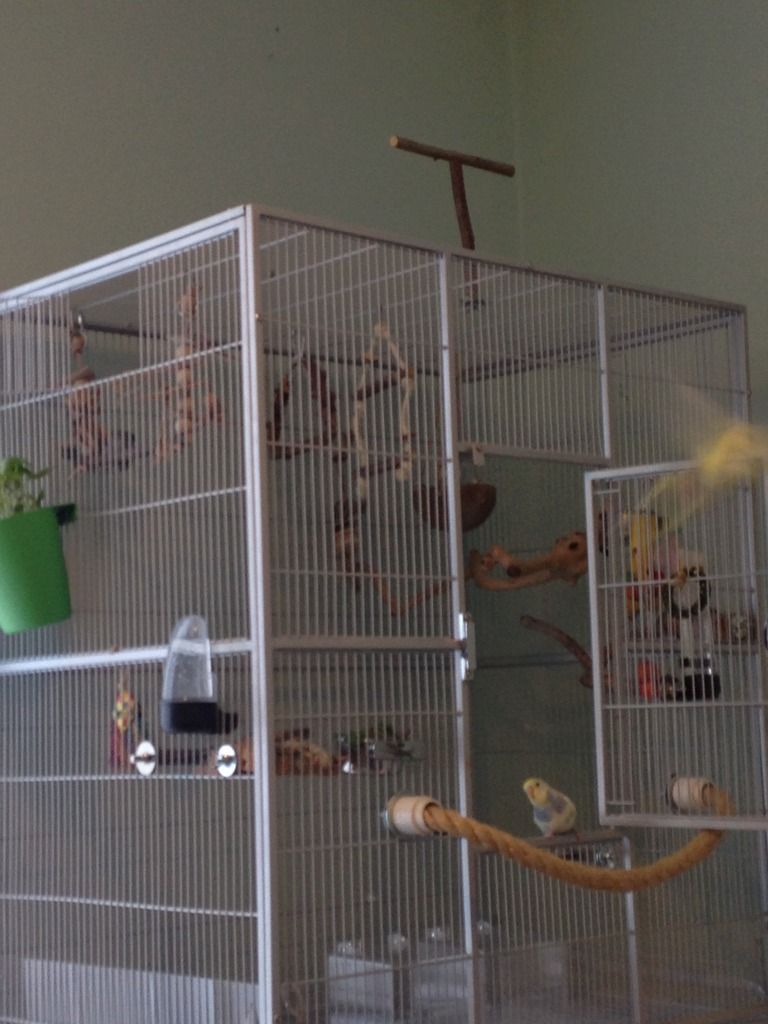 "Err, what are doing there?"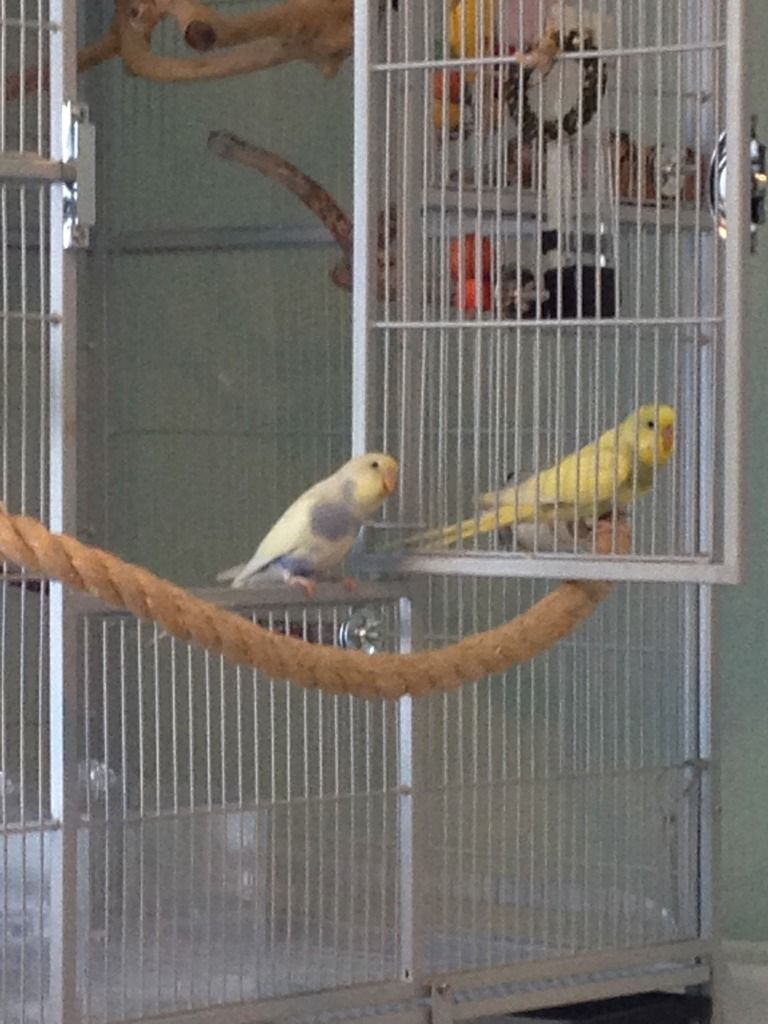 Syd managed to climb underneath the door & they both made it back without any drama.
Hopefully, the fear of outside has been squashed now & they'll be much more eager to enjoy a bit more freedom from now on.