Quote:
Originally Posted by
RavensGryf
Great that Hermes and Izzy are doing so well and aren't being picky eaters
. I always enjoy your pics Katie. Good job cleaning with one hand too!
Thank you! And they're slowly getting better at eating their fresh fruits and veggies. It's a process for sure
The budgies are molting again so they have a few bald spots in today's pictures
But yay for me because it means more beautiful feathers to collect.
Here are some pics from yesterday's scavenging
I love both of my birds' pied markings! And I love the cinnamon and opaline markings on Izzy's feathers!
And here you can see where Hermes' cobalt color turns to the green/turquoise affected by the goldenface.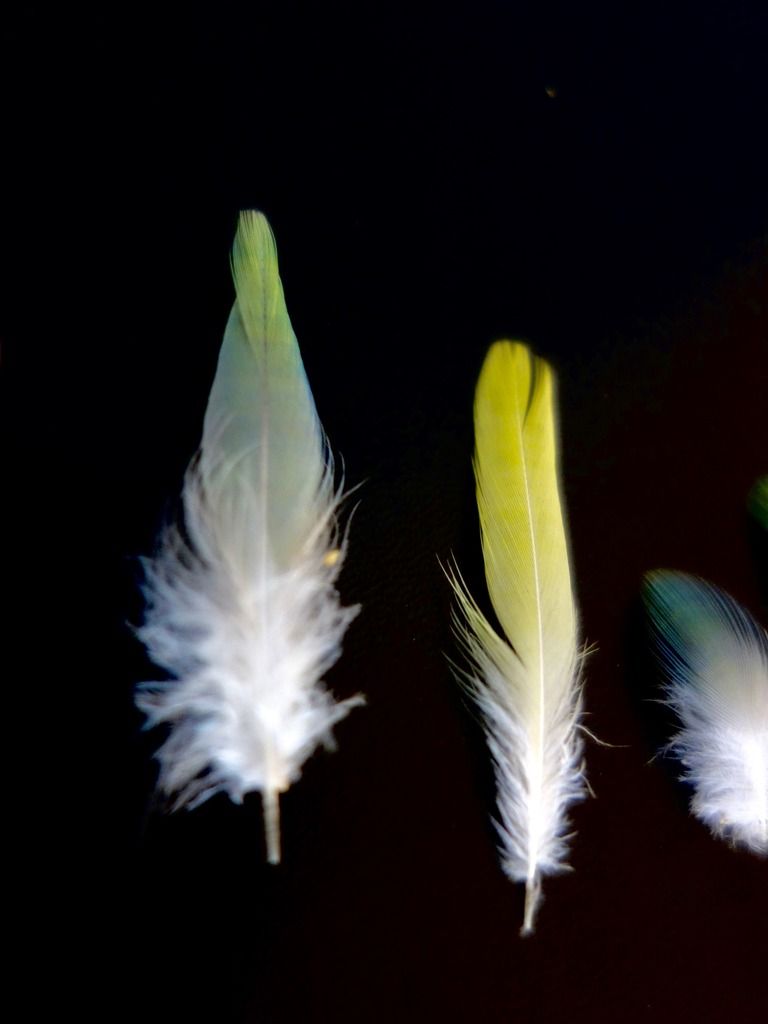 And the guy that donated half of them:
Here I was trying to convince Hermes to partake in this month's BOTM contest by showing him pictures of the jungle...the scared look on his face cracks me up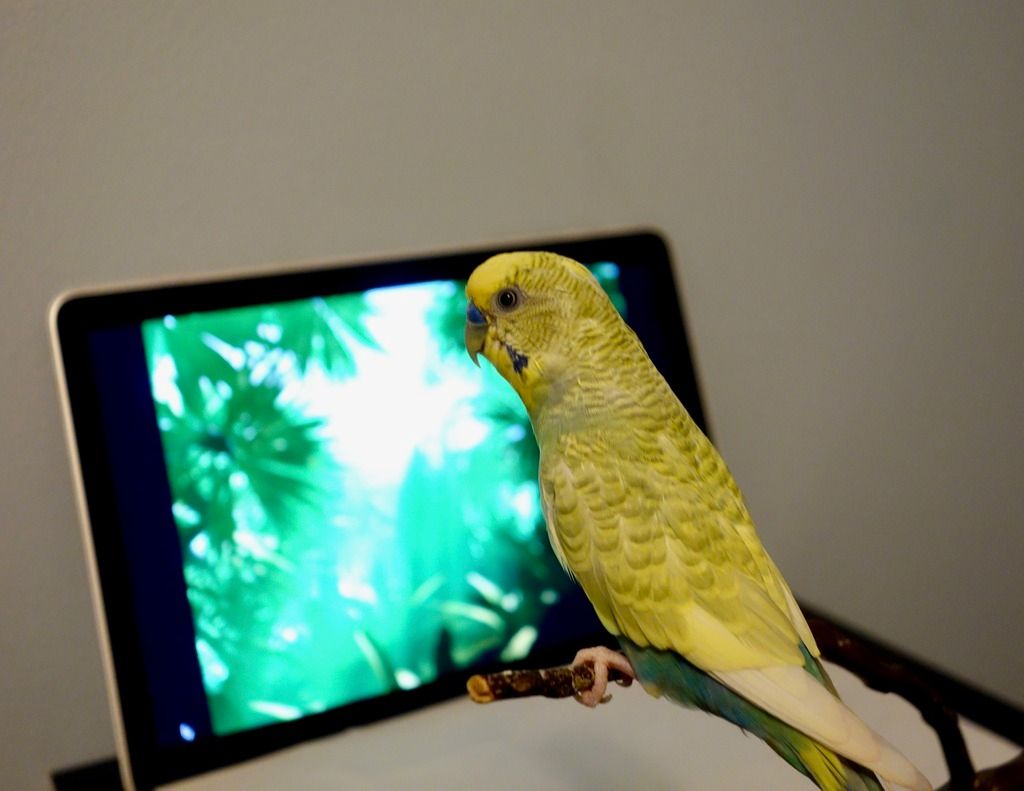 Looking pleadingly up at me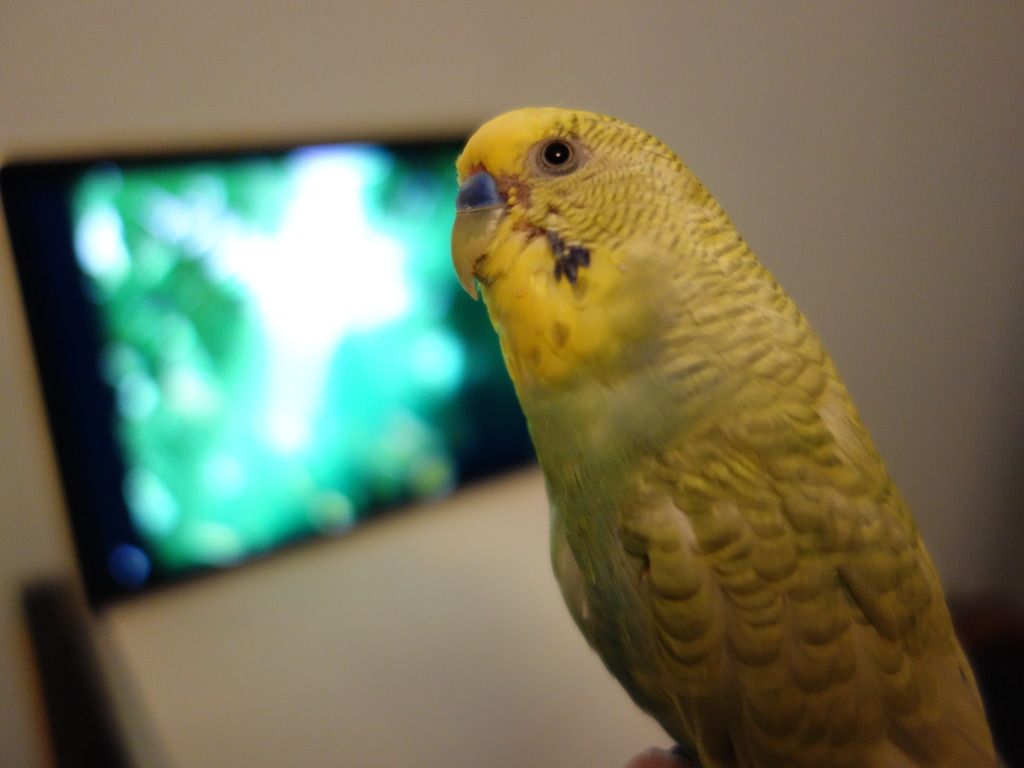 After spending time in the "jungle" Hermes was double-checking to make sure nothing was beneath him!
He also needed to stock up with some water in case he was stranded in said jungle.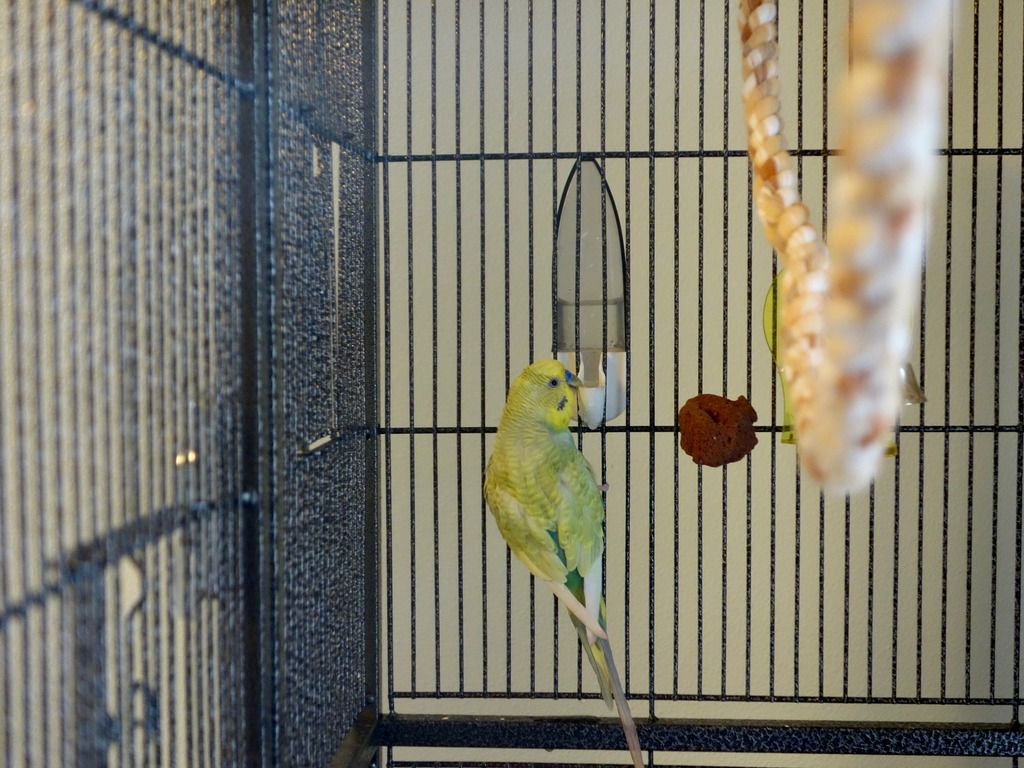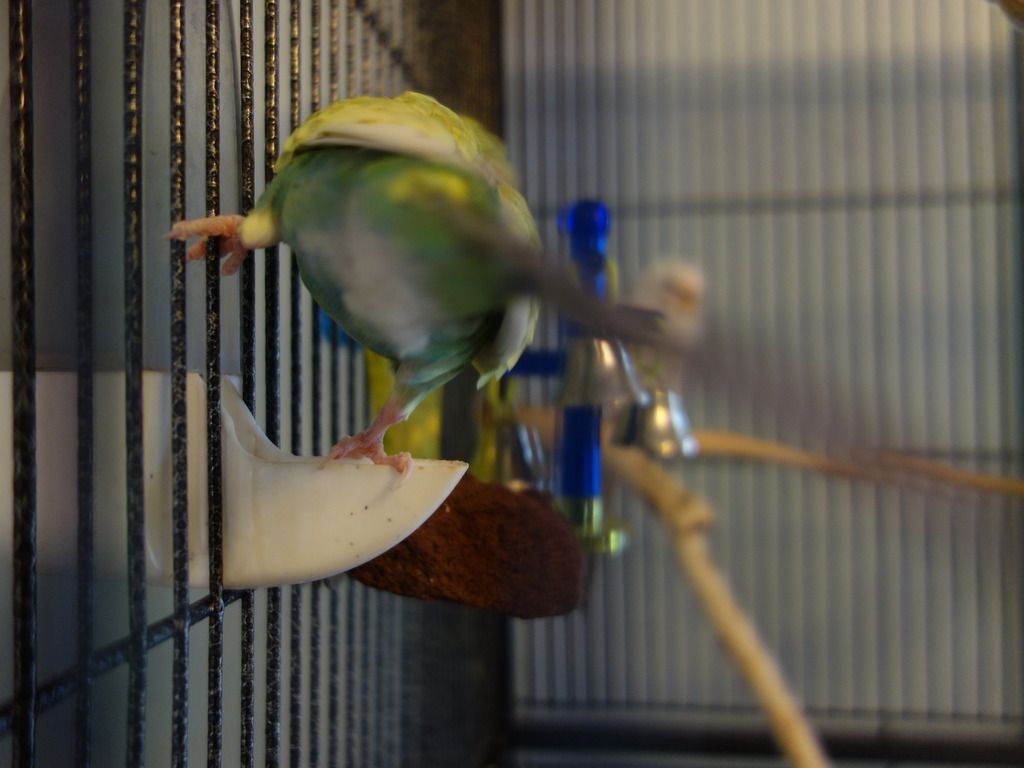 He soon put his traumatizing jungle experience behind him. He moved on to more important things...like impatiently waiting for a bath.
The budgie glare on his face as I took his picture instead of getting him a bath
He cracks me up.
I barely got the tub inside the cage before he hopped in!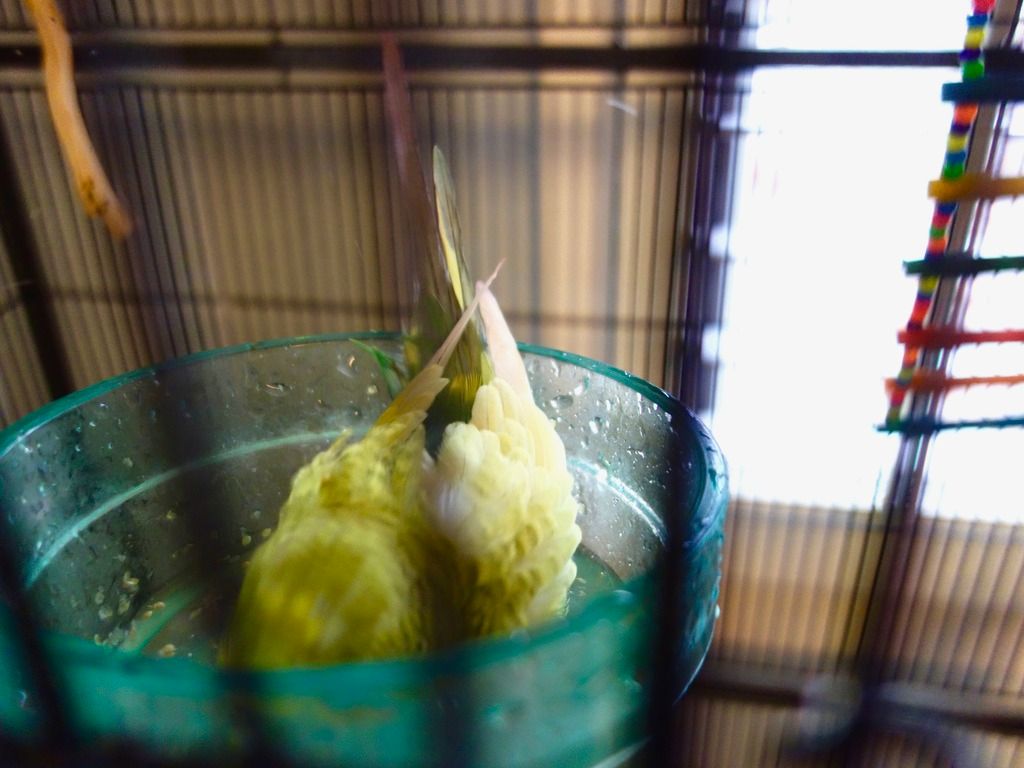 Reminds me a bit of a chicken/rooster pose here
Can you see the resemblance?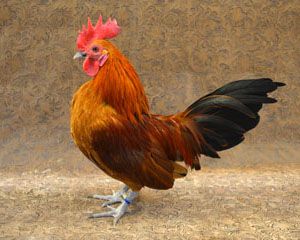 Itchy itchy!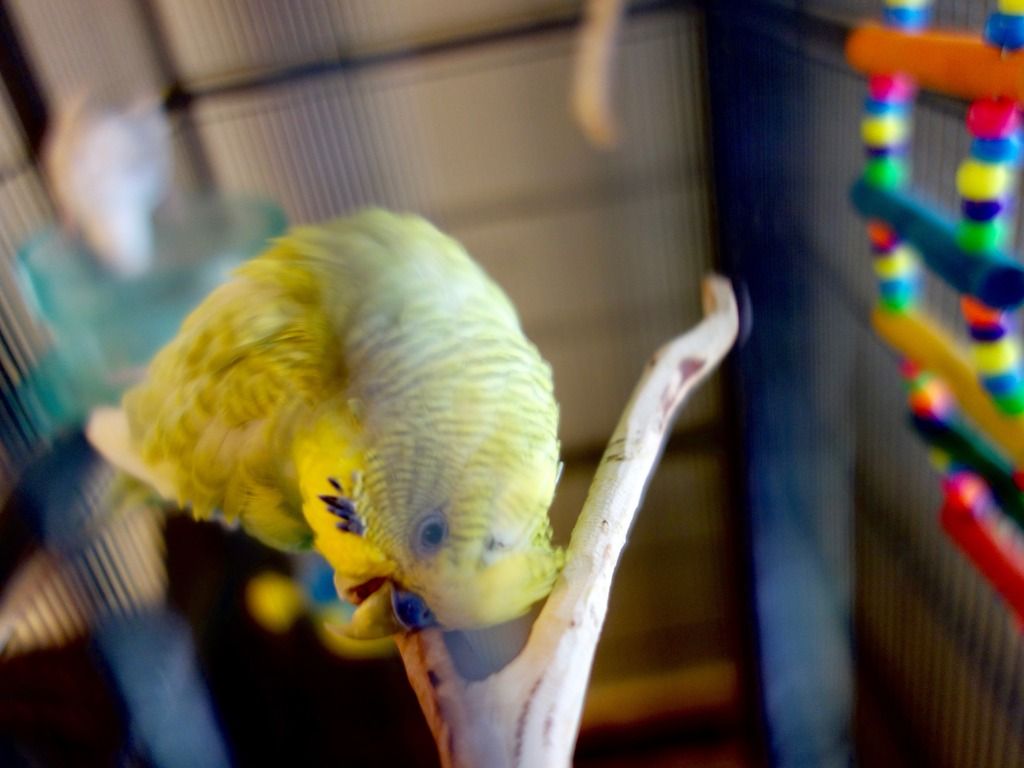 Being cute
*sigh* First thing they do when they get veggies. They have to fling at least one out of the cage!
They got oranges, tomatoes, and a touch of thyme here
Banana for them, banana for me! This was from last week...they didn't like banana at all!
Them eyes!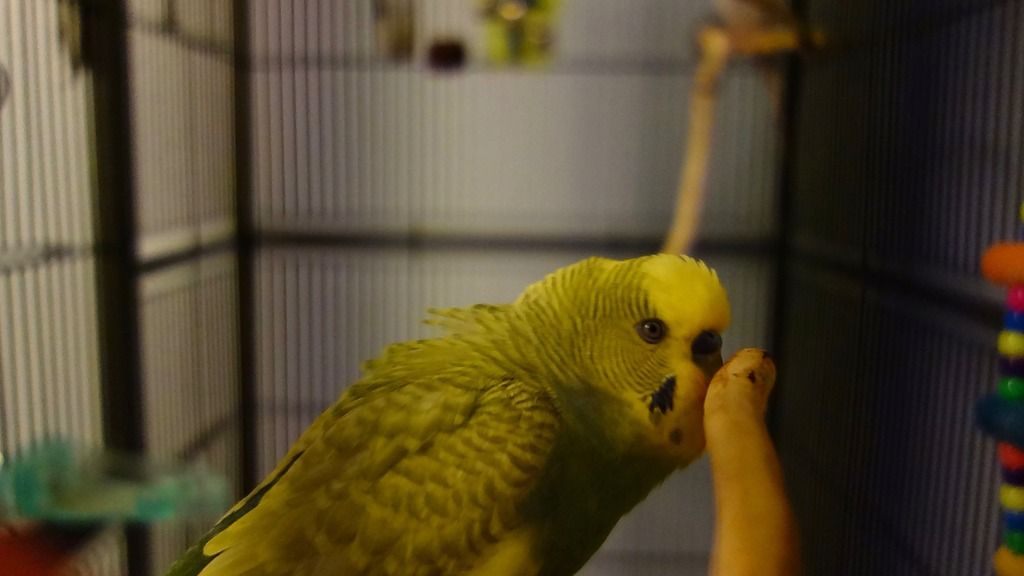 Cute little Izzy had a feather sticking out on her face
She also has some pink on her face left over from Valentine's Day...It's actually from their pink cuttlebone/mineral block.
Such a model