Thank you to all who commented- I always love reading through the replies!
Today I remodeled the cage again!
Here's the set up I had: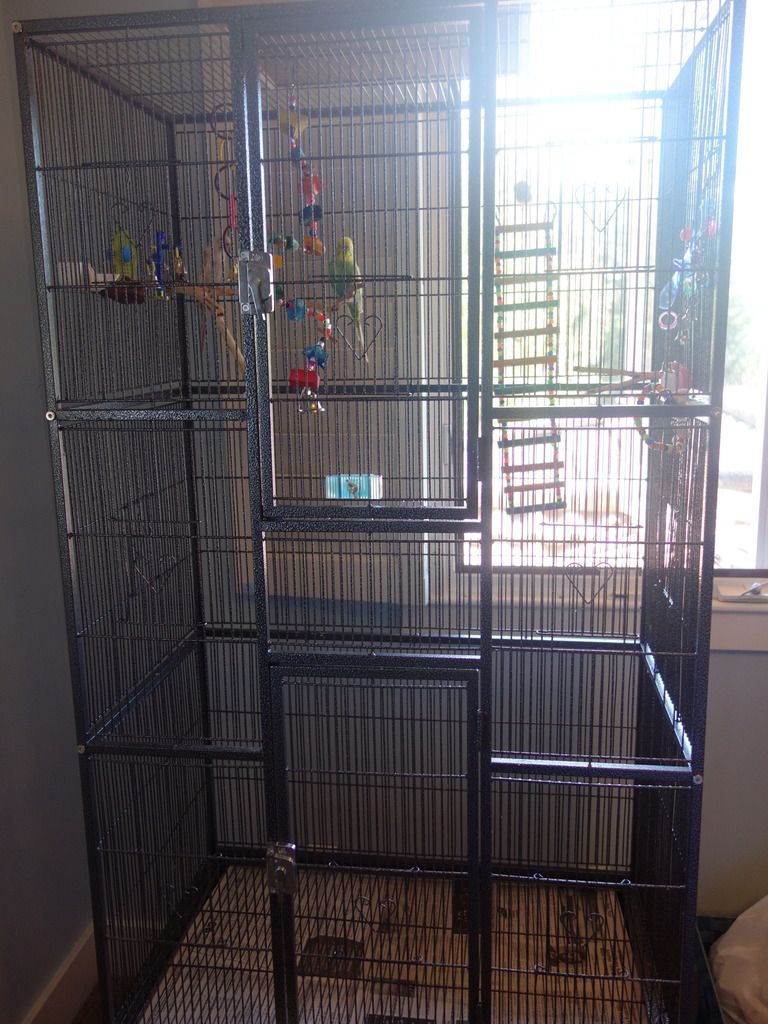 Blank slate (the birds also didn't feel like coming out today so "hung out" in their empty cage instead
) I also decided to leave the cuttlebones & mineral block where they were because they're SUCH a hassle to move!)
And here's the new arrangement! They were very happy to have their beloved wood tower back
My bird store just got in some awesome new grapewood perches so I
had
to get one! I rifled through all of them for several minutes until I found the right one!
I did refrain myself from buying them more toys...I hardly know what to do with all of the ones they already have!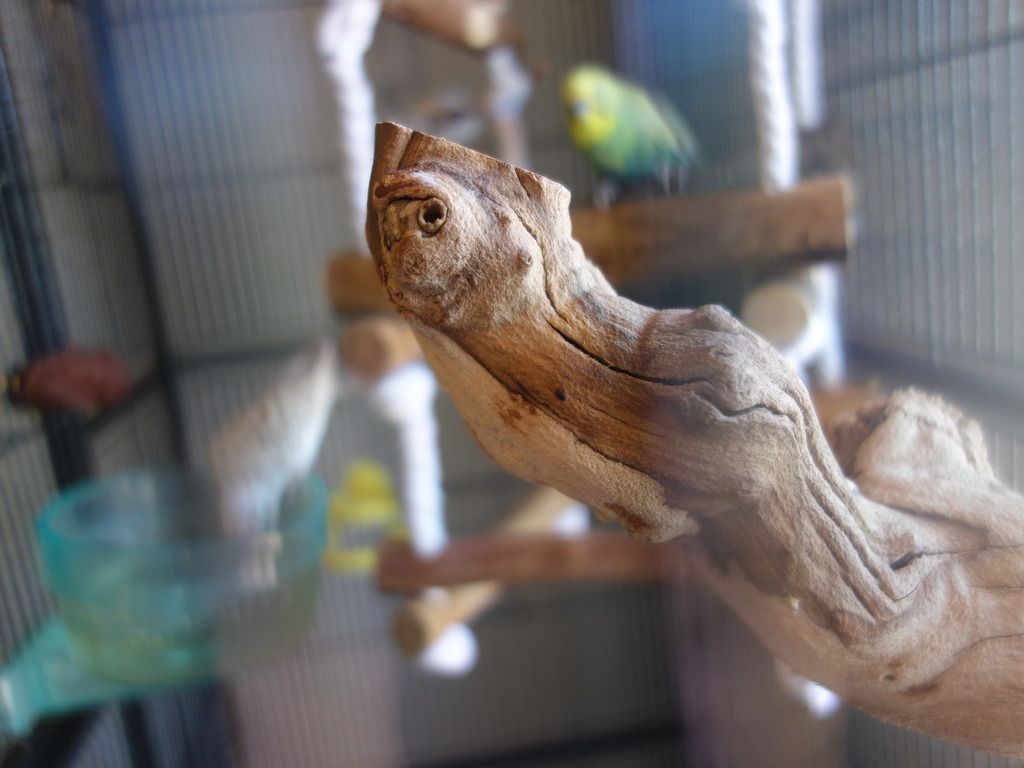 I think Hermes approves of the new perch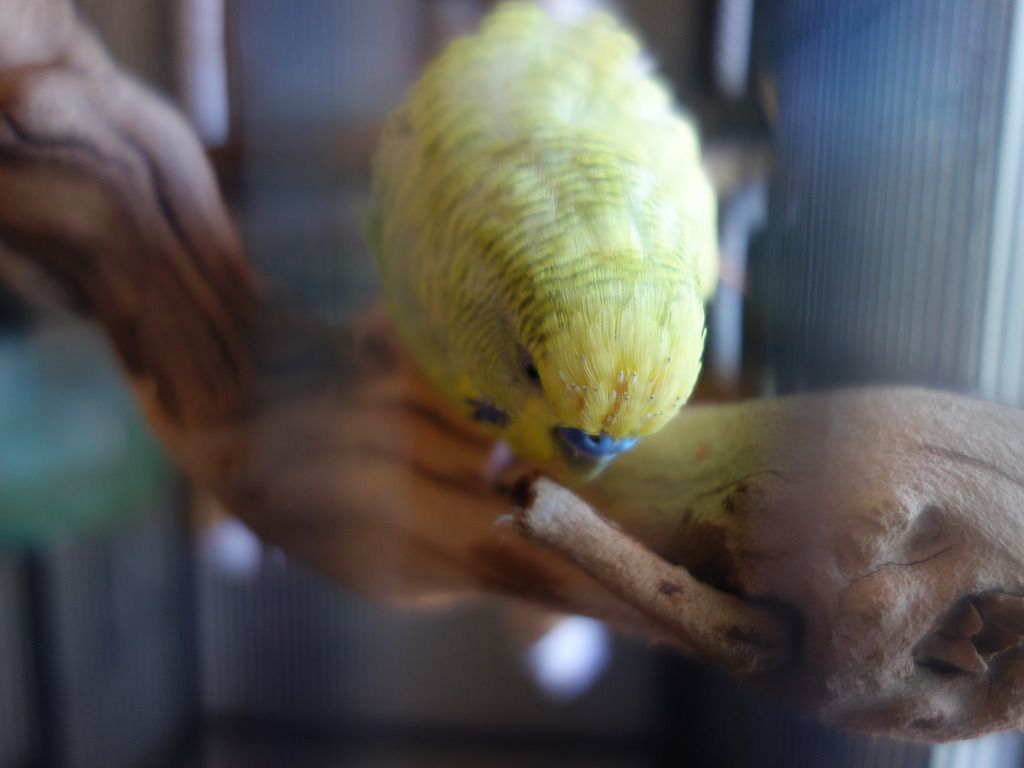 Mizz Izzy trying to hide from the camera. The pink that rubs off from their mineral block always cracks me up!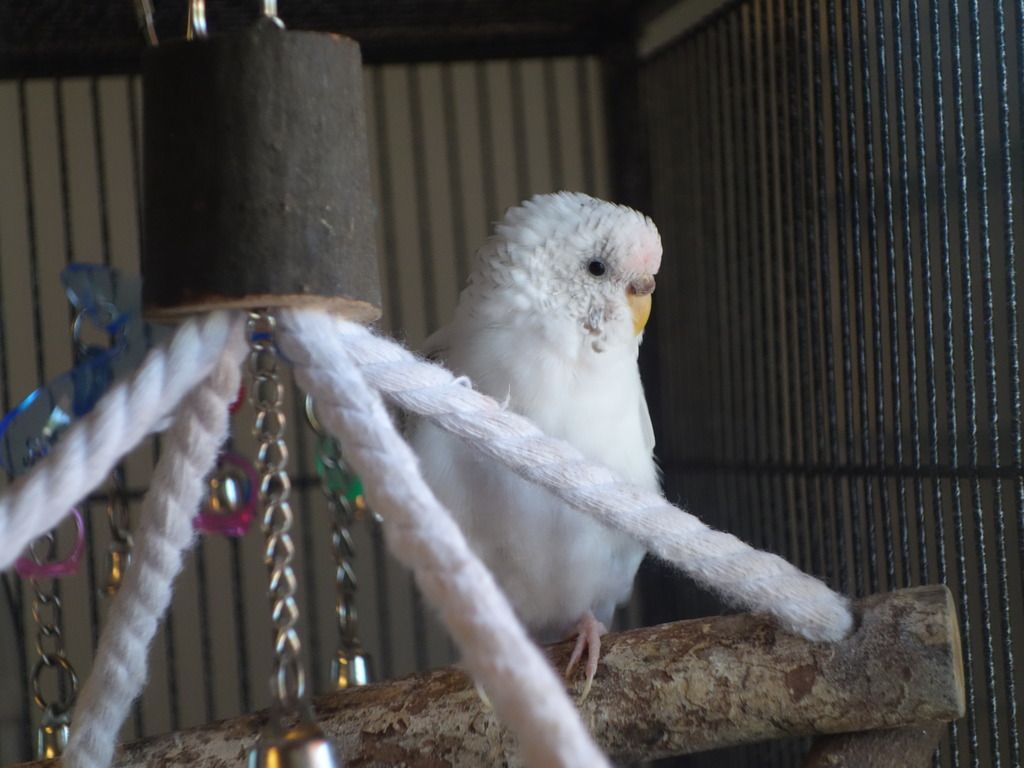 Someone's tired
The naughty birds refused to eat their veggies today! Sometimes they'll just wait for a while then they'll eat all of them...or fling them around the cage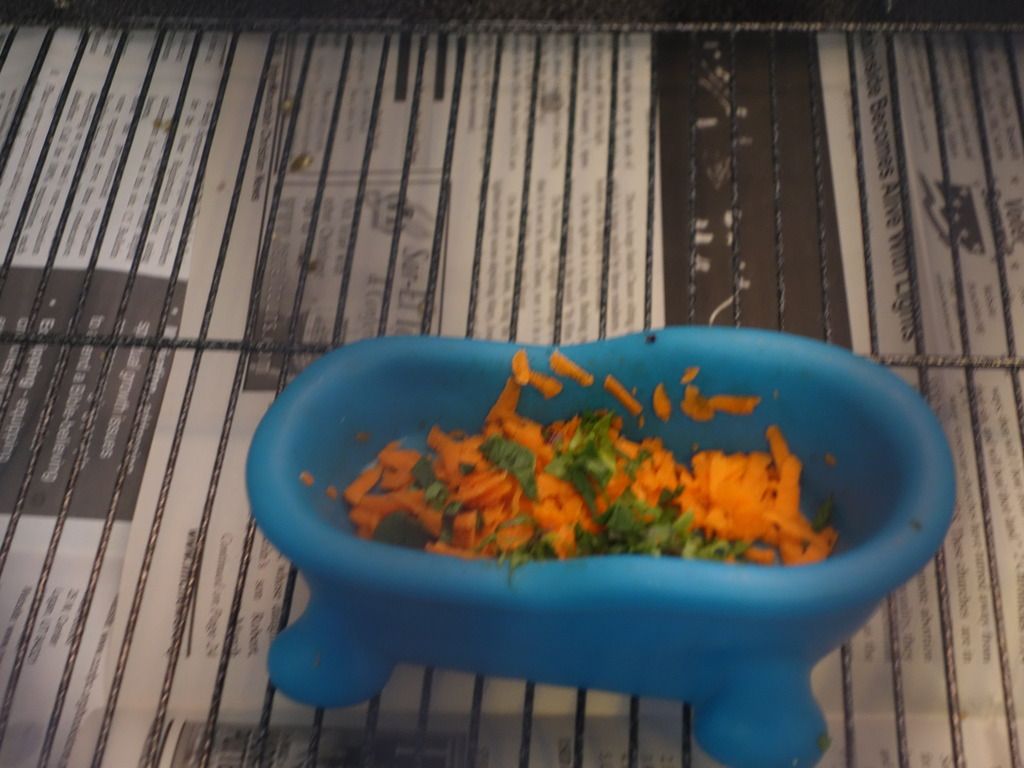 Golden light before sunset. Looks like Izzy was trying out the new perch here
__________________
"For what does it profit a man to gain the world and forfeit his soul?" ~Mark 8:36
PM me if you want a custom art piece of your Budgie done!
I also have animal cards (including Budgies) for sale here https://www.etsy.com/shop/KatzArtKreations?ref=hdr_shop_menu